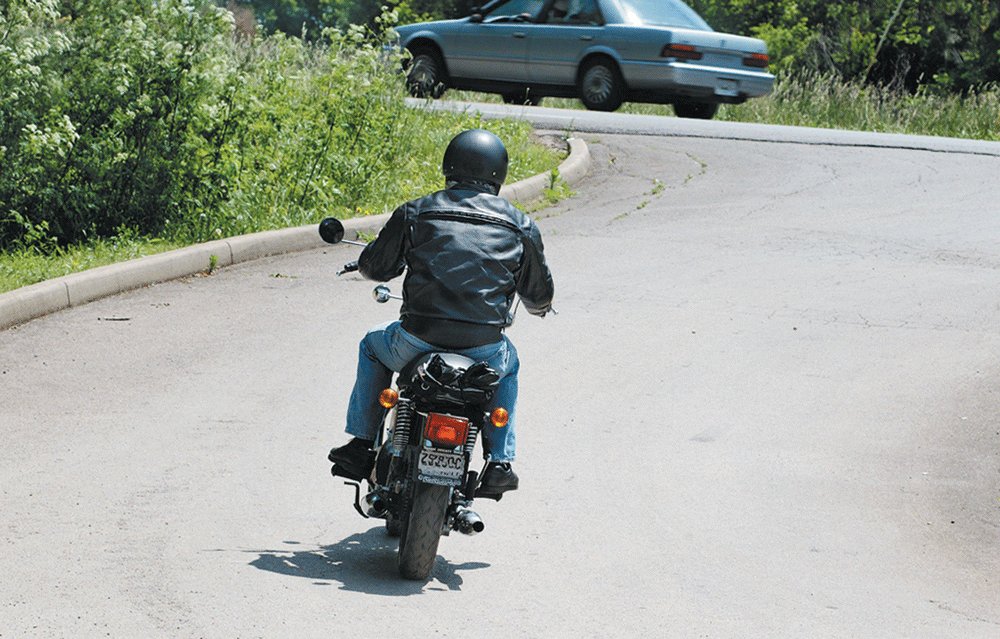 If you ride, the first thing should be obvious to you – always pay attention to all traffic around you and I suggest that you assume they all might do something stupid!
The warmer weather means drivers must again be alert to share the road with motorcyclists. The reality is that vehicular drivers with all their attendant blind spots and routine habits to focus only on other vehicles are the usual cause of motorcycle collisions. Motorcycle fatalities have been trending upward over the past 10 years, and riders over the age of 60 are three times more likely to be hospitalized after a crash than younger ones. Unfortunately, victims of motorcycle collisions are often more likely to be seriously injured or killed through minor acts of negligent driving.
Laird Ozmon believes that wrongful conduct deserves rightful compensation. If you or a loved one is injured in a motorcycle accident, contact Ozmon Law for a free consultation. Ozmon Law has represents the seriously or catastrophic injured victims of motorcycle accidents for over 35 years. Mr. Ozmon is a highly accomplished trial lawyer who is uniquely qualified to obtain fair compensation through settlement or if necessary from a jury.
Many motorcycle riders often do not appreciate the gravity of the potential financial consequences serious medical costs can cause for them and their families should they become a victim of negligent driving. Regardless of fault, persons without healthcare coverage must consider obtaining significant medical pay coverage in their motorcycle insurance policies. Remember many people are uninsured or underinsured.
If you are in a serious motorcycle accident, do not post images or discuss your accident or the case on social media. Any posts or images can be used against you in a subsequent lawsuit.
In a serious case, it is not wise to try to negotiate with an insurance company or the negligent party. Ozmon Law has been exclusively dedicated to the representation of seriously injured victims and their families involving personal injury for over 30 years.