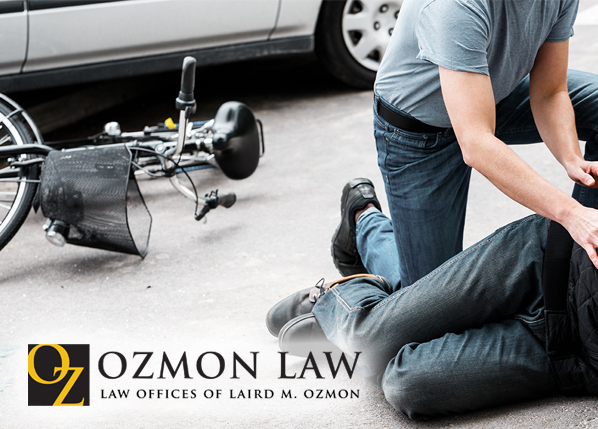 Last year at this time I wrote about the various modes of transportation that fill our roadways and sidewalks especially during these long-awaited sun-soaked days of summer. As a personal injury lawyer my mind quickly turns from delight to disaster as I see the sidewalks riddled with scooters and bicyclists narrowly missing pedestrians because I know the worst-case scenario.
The Centers for Disease Control reported 45,000 bike accidents in 2015 and that fatalities related to bike accidents are on the rise. Consumer reports found at least 1,545 accidents in the U.S. involving electric scooters over the past year. So, no matter how careful you are, you may be the victim in an accident involving one of the many recreational modes of transportation available for the taking on urban street corners.
This raises the question, what do you do if you're in a bike or scooter accident? We all know the protocol when we get into an automobile accident, call the police, get a report, exchange insurance information, call your insurer and get medical attention, but is your checklist the same when you collide with a bike or scooter? The answer is pretty much, "Yes, all of the above." These accidents can be just as serious as motor vehicle collisions.
You need to:
Immediately call for medical help if anyone is injured.
Immediately call the police and make sure they prepare a report.
Tell the officer taking the statement your version of events to make sure it is included in the final report.
Law enforcement should get the other party's insurance and contact information, and the names and phone numbers of any witnesses who saw the accident occur and could testify as to its cause at a later date. You should also get the insurance information. In cases like these the automobile insurance may be applicable (if a car was involved) or another policy such as a homeowner's policy or a personal liability umbrella might be implicated.
Make sure someone takes photographs to document the accident, the scene, the placement of the bike or scooter and the other vehicle, and road, traffic, and weather conditions.
Seek medical treatment if you are hurt (this will ensure any injuries are documented in your medical records).
Take photos of any visible injuries and document symptoms in a journal.
Follow medical advice and keep all follow-up appointments.
Preserve the evidence by leaving the bike, scooter and any other damaged property in its post-accident condition, or take photos of the damage.
Contact a personal injury attorney who can negotiate with insurers, conduct a thorough investigation, gather evidence, contact experts and witnesses, and ensure all of your interests are protected.
That's where I come in.